Zamble African Dance Company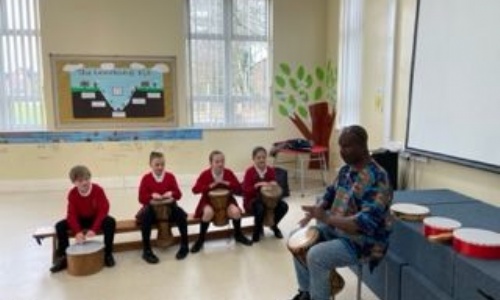 Please enter an introduction for your news story here.
We have loved having Gaspard with us this morning. We learnt about the 4 regions of Africa and about the countries in West Africa. In particular, we heard all about the Ivory Coast, where Gaspard is from.
We then took part in a fantastic African drumming and dance workshop.
The children really enjoyed this enhancement to our African Adventures unit.