Bikeability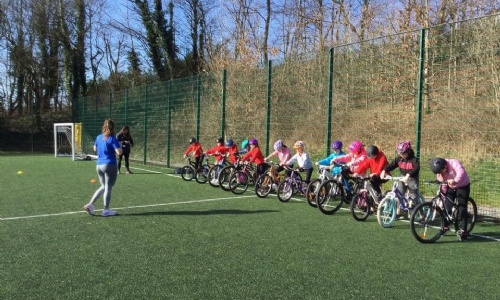 Please enter an introduction for your news story here.
The children in Year 5 have been working hard, over at St. George's, taking part in Bikeability Training.
Level 1 is delivered in an off-road environment and is designed for children to master the necessary skills required to ride their bike safely and with control on the road. Riders learn how to check themselves and their bicycle before a journey, how to start, pedal and stop, and, whilst riding, how to look around, signal and control their speed and direction.
On the second day the children progressed on to Level 2. After completing Level 1 the children went out onto the roads surrounding school, continuing to develop their ability to ride safely in real world situations.