Harvest Assembly at Tunley Church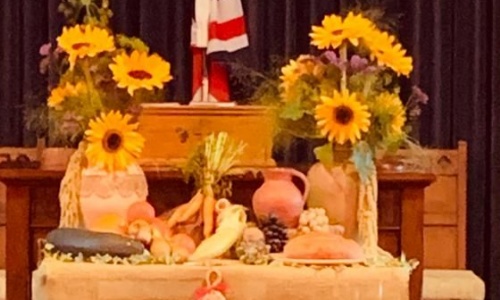 What a Wonderful Harvest Assembly at Tunley Church!
First and foremost, we want to extend our deepest gratitude to all the parents for their generous donations of food. Your contributions will make a real difference at the Brick Food Bank in Wigan, helping those in need in our local community.
A big round of applause goes to Mrs. Harrison at St. George's, from our collaboration school, for leading this assembly with enthusiasm and grace. The message of giving thanks is one of great importance.
We also had some special guests from Pingawings Nursery joining us, adding extra joy and laughter to our assembly.
The spirit of giving and togetherness was truly evident today, and we are proud to be a part of such a caring and supportive community.
Let's continue to embrace the spirit of Harvest and remember the importance of giving back to those in need.
Thank you all for making this assembly a memorable and impactful event!