Week Ending 29th September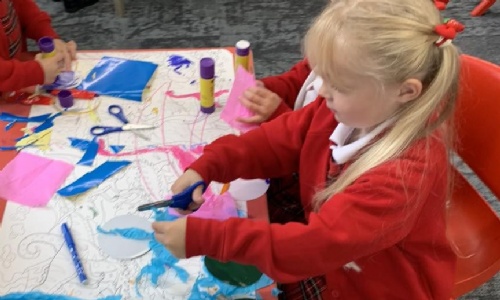 * Acorn Class News *
We wanted to share some of the fantastic activities our Acorn Class have been up to this week:
We've been diving into the world of "Captain Flynn and the Pirate Dinosaurs," with our little ones retelling and innovating the story. It's been a thrilling adventure filled with imagination! Log onto Seesaw for further details.
They've been tackling phonics with enthusiasm, embracing every sound, letter, and word with a spirit of curiosity and determination. Their progress has been remarkable, and we've witnessed their confidence soar as they decode words and embark on their reading adventures
Ship-building is in full swing! Our budding engineers have been busy adding masts, treasure chests, and planks to their creations. Ahoy, mateys!
Maths has been a blast, too, with our students exploring mass, capacity, patterns, and place value. Their enthusiasm for learning is truly amazing!
* Oak Class News *
Another week of exciting learning in Oak Class
We kicked it off with a whole school assembly, diving into the wonders of European Day of Languages. Our young minds are soaking up the diversity of languages and cultures!
In geography class, our students are turning into budding YouTubers, crafting their own tourist guide to the breathtaking Lake District, spotlighting both human and natural beauty.
Music enthusiasts are strumming away on ukuleles, learning to play the soulful "Hold Back the River" by James Bay.
Science got hands-on as we built compost bins with real worms!
Our active minds and bodies also found solace in yoga class during PE lessons. Namaste!
And of course, our reading corner is buzzing with young bookworms sharing their favourite stories with the younger children in Acorn Class. Let's keep nurturing that love for reading!