Halloween Party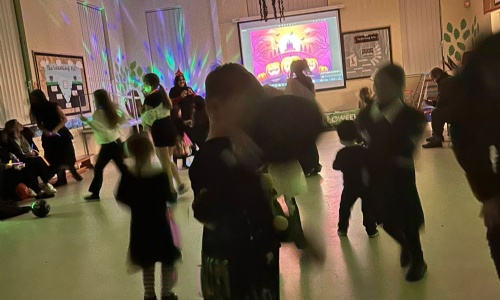 Our Fantastically Spooky Halloween Party was a SPOOKtacular success!
We had a hauntingly good time playing some bone-chilling games like Pass the Parcel, Musical Statues, Pin the Skull on the Skeleton, and Apple Bobbing. The children's Halloween costumes were out of this world, and picking a winner for each class was a real challenge – everyone looked fang-tastic!
A huge THANK YOU to all the parents and staff for their support, especially with the "Wrap the Mummy in Toilet Tissue" game – the laughter echoed through the halls!