Week Ending 10th November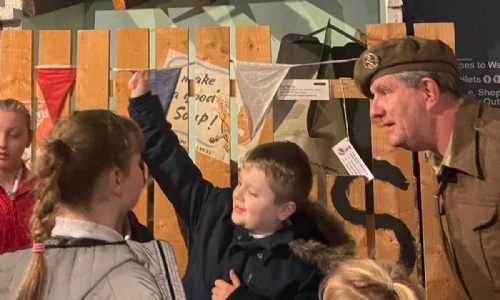 Acorn Class Update
Our week kicked off with a hook lesson for our literacy unit – imagine pearls, an old woman, a princess, and toads all in the same story!
The creativity and imagination our children brought to this narrative were truly incredible. Can't wait for you to hear all about their unique tales!
The mystery of "Huff and Puff" unfolded as the children tested materials and discovered the fascinating world of properties as part of our DT unit. Who knew science could be this much fun?
Year 2 turned spelling into a vibrant masterpiece by adding a splash of paint to the mix.
Meanwhile, Reception took on the challenge of unraveling the mysteries of the number 4. Watch out for these young mathematicians – they're on a number-crunching adventure!
Oak Class Update
We delved into UK Parliament week, exploring the ins and outs of Parliament, elections, and even heard from West Lancs MP Ashley Dalton.
We revisited our British values and reflected on how they shape our daily lives.
In English, the adventure continued with fantastic Grammar work inspired by 'Goodnight Mr. Tom. Our budding writers in Year 3 and 4 tackled fronted adverbials for improved sentences, while our Year 5 and 6 children mastered the art of expanding sentences with semicolons – impressive progress!
The week's highlight was an unforgettable trip to the Museum of Lancashire, where we immersed ourselves in World War II-themed workshops, unveiling the secrets of codebreakers, spies, and the masterminds behind invasion plans.
An incredible journey through history that left us inspired and informed.